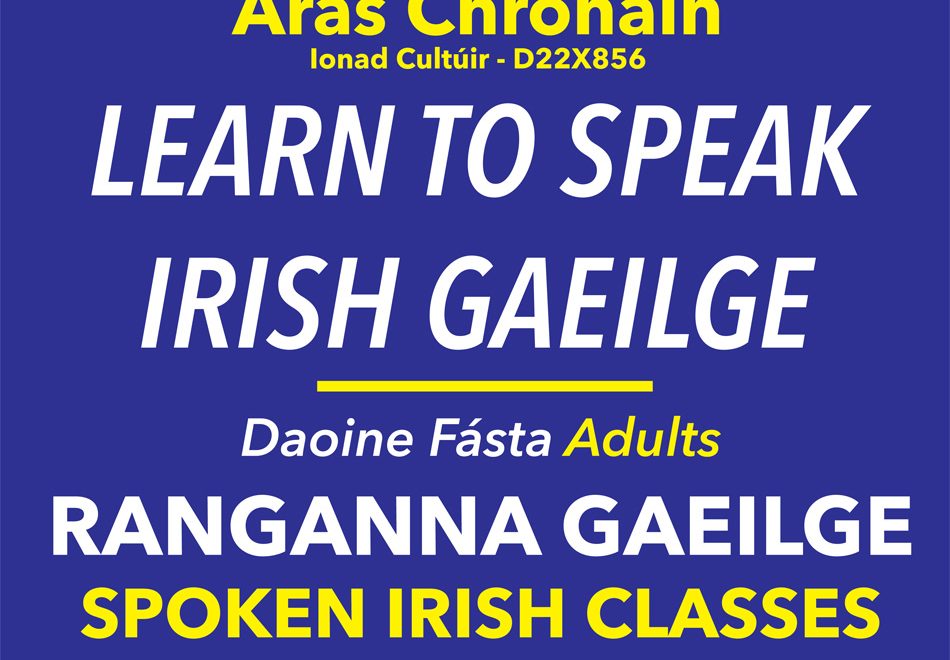 Spoken Irish Language Classes for Adults
Start: 6 November  2019
Levels: Beginners, Improvers, Advanced
Date: Term 2 – 06/11/2019 to 11/12/2019 (6 weeks)
Day: Wednesday Evenings
Time: 7.00-8.30p.m.
Cost: Term 1 €80 / Term 1 & 2 €140
Enjoyable atmosphere aimed at giving you the confidence to improve your Spoken Irish.
Included in Class price are: Tuition, Class Notes, Group Work, Conversation Group and help with Children's Homework.
Over 30 years experience helping people improve their Spoken Irish.