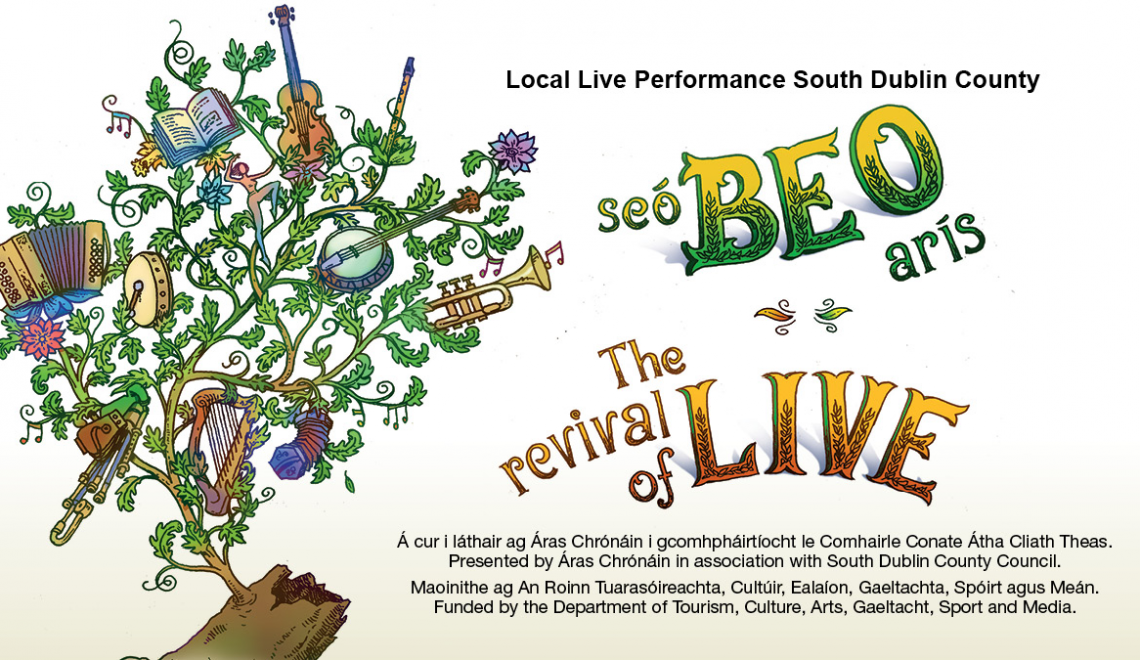 "A live concert to me is exciting because of all the electricity that is generated in the crowd and on stage." – Elvis Presley.
Áras Chrónáin's Seó Beo Arís: The Revival of Live project aims to again electrify Cluain Dolcáin to feel the invigorating effects of live music in an Covid friendly setting, sadly missed for some time now.
More details to come very soon!
Funded by South Dublin County Arts Office and Department of Tourism, Culture, Arts, Gaeltacht, Sport and Medi
Also performing in Áras Chrónáin before Christmas as part of  Seó Beo Arís will be Colm Gavin & Charlie McGettigan, Mike Hanrahan, The DIXIE MICKS, Srón, Full SHillin, agus more …. dates to be confirmed