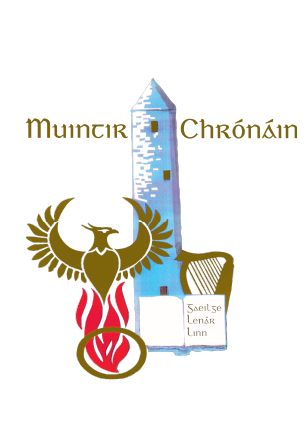 Cruinniú Cinn Bliana / AGM Mhuintir Chrónáin CTR & Áras Chrónáin
2023
Aoine 17/11/2023 ag tosú ag 7.00pm
Beidh cruinniú cinn bliana Mhuintir Chrónáin CTR agus Áras Chrónáin ar siúl ar an Aoine 17/11/2023 ag tosú ag 7.00 sa tráthnóna.
Ba chóir go mbeadh daoine a fhreastalaíonn ar an gcruinniú ina mbaill reatha.
The Annual General Meeting of Muintir Chrónáin CTR & Áras Chrónáin will take on Friday 17/11/2023 beginning at 7.00p.m.
Only current members may attend this meeting.